Jim Tremblay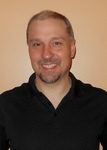 Jimtremblay@mwvre.com
603-723-4938
Jim Tremblay grew up in Nashua, NH, often vacationing in the White Mountains, where he came to love the beauty of northern NH, as well as the lifestyle. In 2002 he moved to the Mount Washington Valley, where he has pursued employment in a variety of fields, including working as a dental technician, and an optician.
He has always had a keen interest in Real Estate and began working in the building trades to hone his skills and knowledge of home construction, renovation, repair, roofing, and all the systems that make up a house. He was soon able to successfully purchase, renovate, upgrade and then sell several homes in the area, which has given him a unique perspective and ability in the field of Real Estate. It was a natural transition to become a Real Estate agent, where he can share his passion for home buying and selling with clients wishing to list their property for sale, or for those searching for the perfect home to purchase. His expertise in the building trades and close attention to detail have helped transform him into a leading Real Estate Agent in the Mount Washington Valley in a very short period of time. Jim has also aligned himself with the best in the business in partnering with Team MacDonald & Hale.
Jim lives in Conway with his wife, Dr. Laurel Pulsifer, a local optometrist. They enjoy travelling, hiking, cross country skiing, biking, spending time on the Saco River, and all that the Mount Washington Valley has to offer.